Congratulation on the occasion of the holy month of Ramadan and the upcoming Eid al Fitr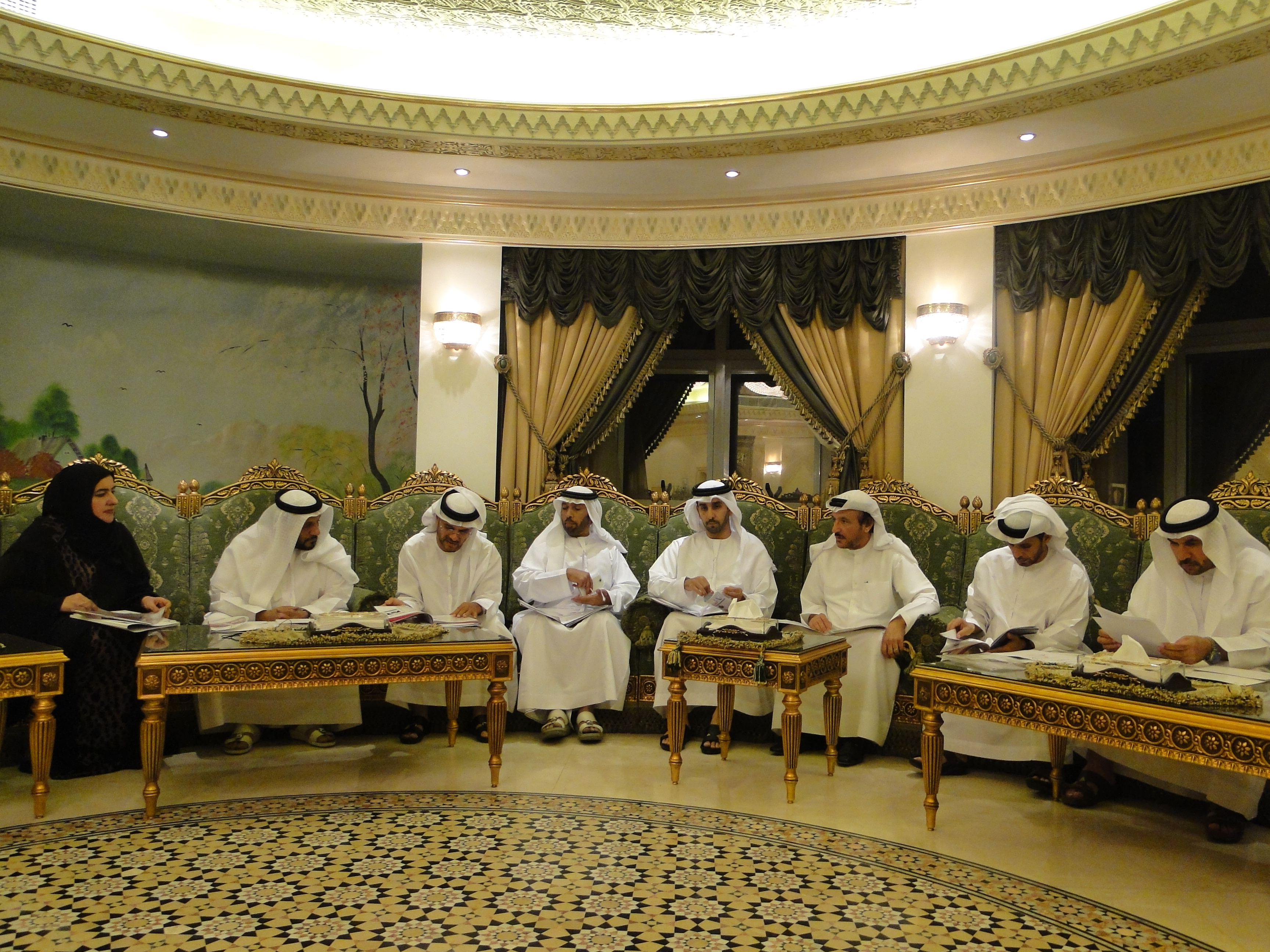 Mohammed Saleh bin Badawi Al Darmaki, Chairman of the Emirates Traffic Safety Association, congratulated His Highness the President, His Highness the Vice President and their members, members of the Supreme Council of Rulers of the Emirates and Crown Prince and the people of the UAE on the occasion of the holy month of Ramadan. From God to restore these days blessed with good and Yemen and blessing.


The meeting was held under the patronage of Her Highness Sheikha Fatima Bint Mubarak, President of the General Women's Union, Supreme President of the Family Development Foundation, President of the Supreme Council for Motherhood And children from 13-14 November.


Al-Darmaki stressed the importance of the role of the association in promoting and supporting efforts to raise the culture of traffic awareness and develop methods that contribute to the dedication of the principles of traffic safety in order to safeguard the lives and safety of all road users. He pointed out that the Association plays an important role in the field of traffic safety, Important in supporting the efforts of other stakeholders, whether governmental, private or civil, in this field
.

He also stressed the importance of the conference as it deals with the youth who are the most exposed to the danger of traffic accidents. He pointed out that the conference focuses on the youth and the size of his participation in traffic accidents from the statistical analysis and negative behaviors on the roads and their spread among youth and their factors and the best methods of influencing traffic behavior Through scientific papers presented by experts and specialists from Arab and foreign countries in cooperation with the Arab Organization for Traffic Safety, the International Organization for the Prevention of Road Accidents and the World Health Organization.


He added that several parties will participate in the conference, such as NGOs, committees, committees and governmental and non-governmental bodies working in the field of traffic safety, transportation and roads locally, regionally and internationally. In addition to the concerned youth, higher education institutions, family and childhood bodies in the country, experts, researchers and academics from specialized international research centers and institutes In addressing youth issues and dangerous behaviors.


During the meeting, the topics on the agenda were discussed, in addition to means of enhancing the efforts of the Association and its role in consolidating the principles and culture of traffic safety for all members of society and its various sectors.